Post by SHIMMER office on Feb 19, 2012 22:07:52 GMT -6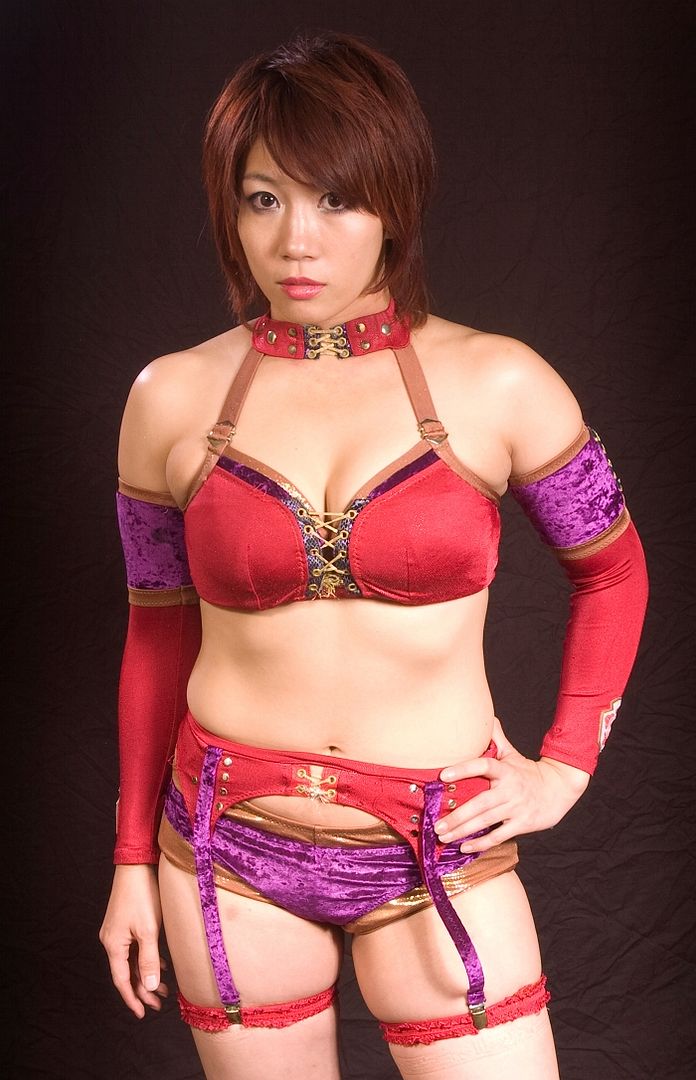 KANA RETURNS TO SHIMMER - MARCH 17TH & 18th!
"The World Famous"
Kana
will make her second trip to compete in the United States in less than four weeks!
SHIMMER - WOMEN ATHLETES returns to the Berwyn Eagles Club (6309 26th Street) in Berwyn, IL on
Saturday & Sunday, March 17th & 18th, 2012
. Volumes 45-48 of the SHIMMER series will be filmed during the course of that weekend. Bell time on Saturday, March 17th is 2pm. Bell time on Sunday, March 18th is 1pm. The events are suitable for all ages.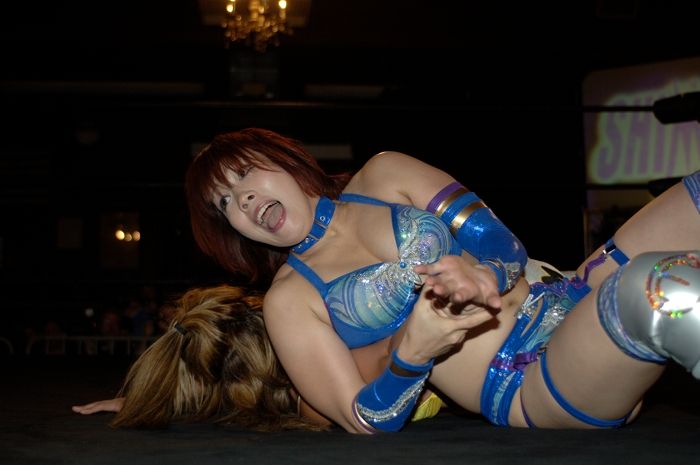 Japan's Kana made her United States debut during late 2011, with the goal of spreading her name and reputation on a more worldwide scale. Through a series of highly contested bouts against Sara Del Rey at both SHIMMER and CHIKARA events, as well as battles against the likes of Mia Yim, Cheerleader Melissa, and LuFisto in Berwyn, Kana did just that. She was all business upon her arrival, showing everyone that she was not here to make friends, but to prove her worthiness as a fighter inside the ring, going so far as to refuse handshakes with some of SHIMMER's top wrestlers. Only after a hard hitting war on Volume 44 did a SHIMMER competitor earn Kana's respect and a handshake, that athlete being LuFisto. In less than four weeks time, Kana returns to SHIMMER.
Front row seating is already SOLD OUT for the entire weekend. General admission tickets for the shows are available using the PayPal buttons on the main page of
www.shimmerwrestling.com/
right now. You can also E-mail shimmernews@yahoo.com for mail order information if you wish to purchase tickets with a money order. General admission seating is available at a cost of $30 per full day of taping (two full length DVDs worth of live matches per day).
Kana is added to the list of previously announced competitors:
SHIMMER Champion
Cheerleader Melissa,
SHIMMER Tag Team Champions
Ayumi Kurihara & Ayako Hamada, Sara Del Rey, The Canadian Ninjas, MsChif, Christina Von Eerie, Athena, Hailey Hatred, Saraya Knight, Mercedes Martinez, Jessie McKay, Ray, Allison Danger, Leva Bates, and Kellie Skater. Look for more names to be revealed during the coming weeks. Over 30 of the top female professional wrestlers from around the world will be a part of the festivities!
Make your plans to be a part of all of the action live and in person, less than four weeks away!
[ This announcement thread is locked for replies. Post your comments in the Official March Tapings Discussion Thread at shimmerwomen.proboards.com/index.cgi?board=shimmer&action=display&thread=4345 ]