Post by SHIMMER office on Jan 26, 2011 17:36:29 GMT -6
SHIMMER - WOMEN ATHLETES is proud to announce the United States debuts of two of the top female professional wrestlers from the United Kingdom,
Sweet Saraya & Britani Knight
! The Knight Dynasty will be a part of the SHIMMER Volumes 37-40 tapings on Saturday & Sunday, March 26th & 27th, 2011 at the Berwyn Eagles Club (6309 26th Street) in Berwyn, IL.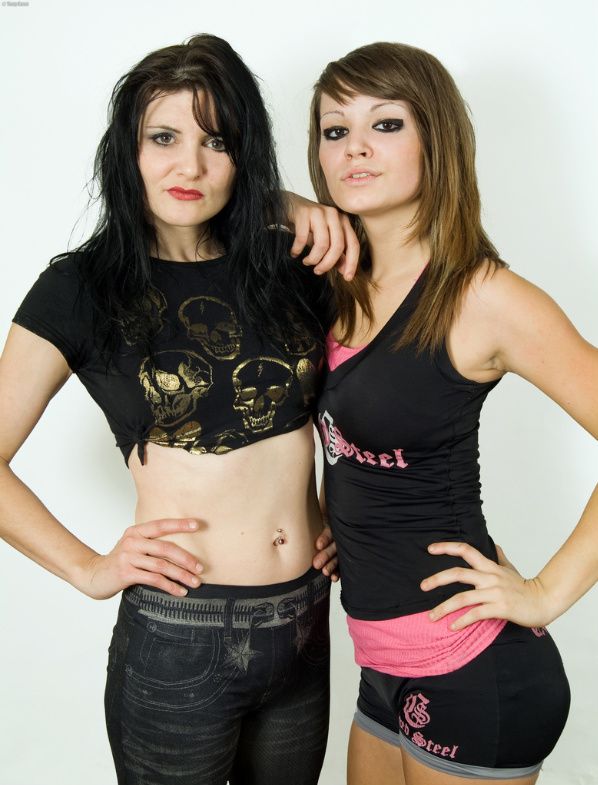 This mother and daughter duo comes to us from UK-based promotions Pro-Wrestling: EVE and World Association of Wrestling. Saraya and Britani have made it known to SHIMMER management that they have their focus on the SHIMMER Tag Team Championship, citing the unique family bond that no other team on the SHIMMER roster can boast of.
Bio information courtesy of www.evewrestling.com/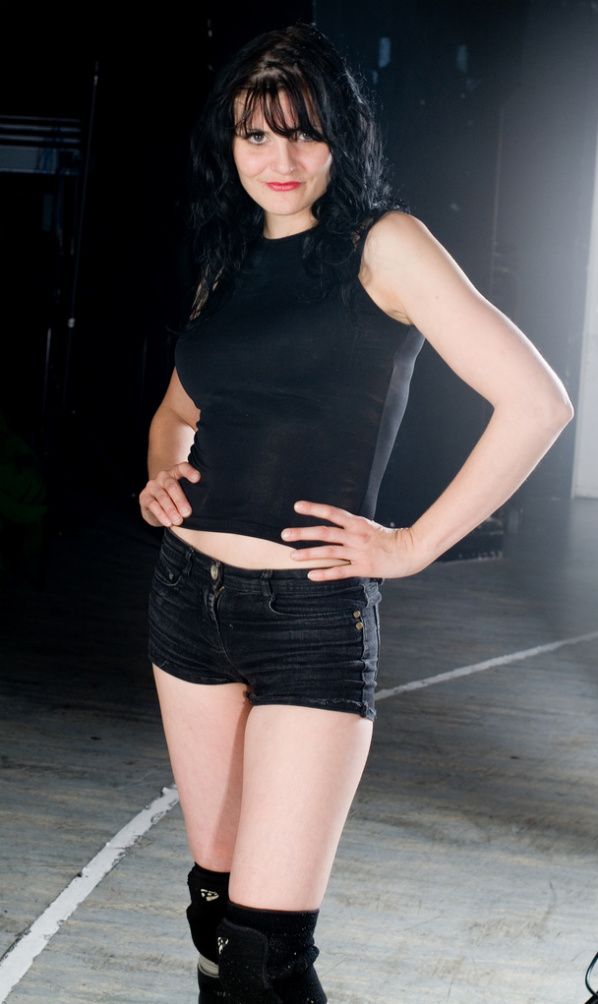 SARAYA KNIGHT
Home
: Norwich, England
Height
: 5 ft 7 ins
Weight
: 126 lbs.
Years Pro
: 19
Signature moves
:
Super-Plex
Samoan Drop
Face-Buster
Sit-Out Powerbomb
Muscle Stretch
Rope-Assist DDT
A chance meeting with noted pro-wrestler "Rowdy" Ricky Knight in the summer of 1990 changed the life of a young holiday camp chef forever. Soon she became Sweet Saraya and became a star. Saraya has carved out a career as the most respected female veteran in the UK.
After having her career almost ended and her kneecap severed from her leg in 2007, Saraya amazed doctors and fans alike by returning to the ring a mere six months later and having what can only be termed as a career renaissance.
BRITANI KNIGHT
Home
: Norwich, England
Height
: 5 ft 8 ins
Weight
: 120 lbs.
Years Pro
: 5
Signature moves
:
Knight Light (Fisherman's Brain Buster)
Knight-Rider (Yoshi-Tonic)
Stan Lane (side kick)
Tarantula (illegal submission hold)
Debuting in 2005 as a product of the WAW Academy and specifically her brother Zak Zodiak, Britani Knight made her name originally as one half of the the Norfolk Dolls tag team.
With the retirement of her partner, Britani was thrust into singles competition, where she has thrived ever since. In 2009, the pieces all fell into place and the youngest member of the Knight Dynasty became a bona fide star.
Internationally travelled, prodigiously talented and still eager to learn, the future is bright for Britani Knight.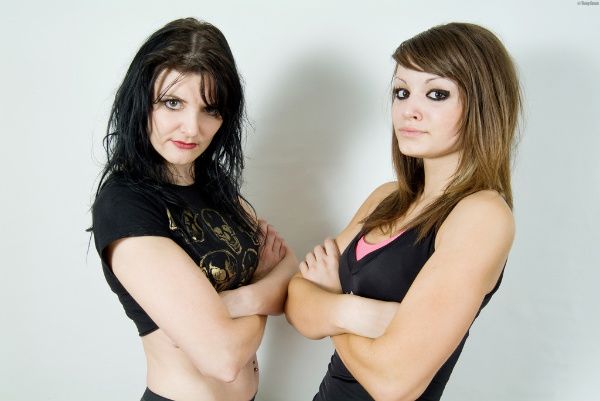 Visit
www.evewrestling.com/
for more information on Pro-Wrestling: EVE.
Visit
www.wawuk.com/
for more information on WAW.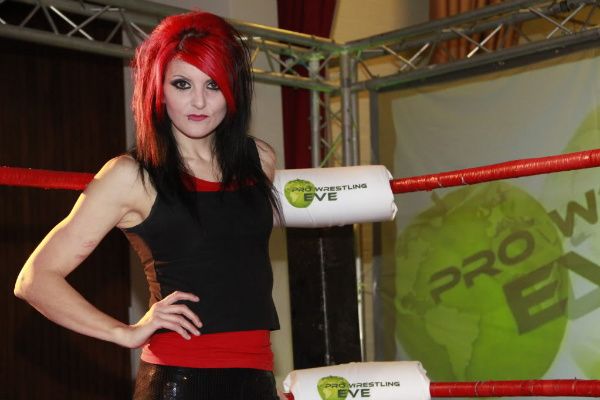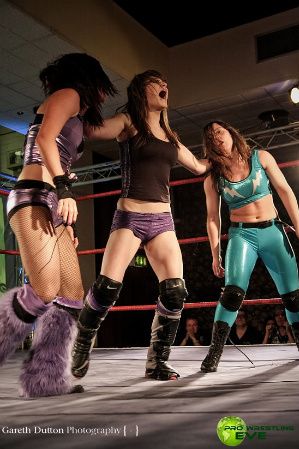 Saraya & Britani join previously announced talents SHIMMER Champion
Madison Eagles
, SHIMMER Tag Team Champions
The Canadian Ninjas
, "Your Soul's Tormentor"
MsChif
,
Cheerleader Melissa
,
Daizee Haze
, "The Queen of Wrestling"
Sara Del Rey
, "The Latina Sensation"
Mercedes Martinez
, and
Serena Deeb
as those confirmed thus far for participation in the March 26th & 27th events.
Front row seating is already SOLD OUT for both days. General admission seating is still available at
www.shimmerwrestling.com/
using PayPal. You may also purchase tickets by mail order. E-mail
dave_prazak@yahoo.com
for mail order instructions. Mark your calendars! SHIMMER is back at the Eagles Club in Berwyn on March 26th & 27th!
( This announcement thread is locked for replies. Please post your comments in the Official News & Discussion Thread for the March tapings at shimmerwomen.proboards.com/index.cgi?board=shimmer&action=display&thread=3992 )