Post by SHIMMER office on Jul 6, 2011 6:37:52 GMT -6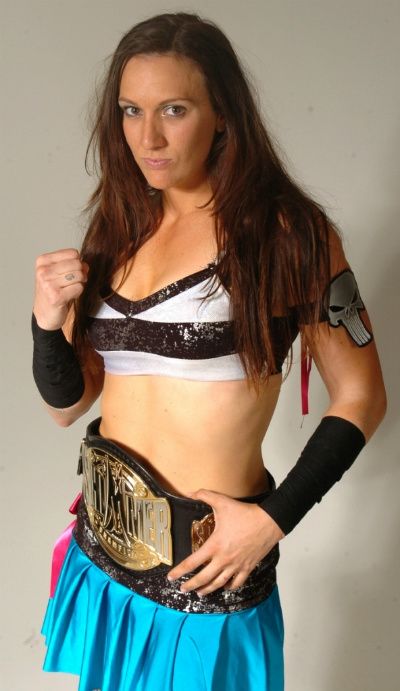 SHIMMER TITLE BOUT SIGNED FOR SEPT. 3RD IN AUSTRALIA
During early 2010, Madison Eagles began her road to eventually unseat MsChif and become the third SHIMMER Champion. At that same time, rising female stars Jessie McKay and Nicole Matthews also began a competitive rivalry with one another in SHIMMER action.
Having followed similar paths in different parts of the world, both young athletes enjoyed success early in their respective careers, with McKay earning the PWWA Championship in Australia while Matthews secured the ECCW SuperGirls Championship in Canada. The two crossed paths with one another in the United States during Jessie's SHIMMER debut, and then again in a singles bout on SHIMMER Volume 30. On both of those occasions, Nicole scored the pinfall. A singles rematch soon followed, which resulted in McKay getting her hand raised in victory.
Though Matthews was the first of the two to achieve a SHIMMER Championship (the Tag Team Championship with partner Portia Perez as "The Canadian Ninjas"), McKay was the first to work her way into a shot against the SHIMMER Champion, as she took on Madison in the main event of SHIMMER Volume 35. Eagles handed Jessie the loss, courtesy of her signature Hell Bound maneuver, much like Madison has been able to do against a who's who of title challengers including Cheerleader Melissa, Ayumi Kurihara, Mercedes Martinez, and Ayako Hamada. The rivalry between McKay and Matthews has continued, with both tag team battles and a 2 out of 3 falls contest against one another earlier this year.
On September 3rd, 2011, history will be made as not only will the PWWA present its return event, but it will also mark the first time that the SHIMMER Championship will be on the line in a bout held outside of the United States! It was previously announced that Nicole Matthews will make her PWWA debut on September 3rd. PWWA and SHIMMER management have now agreed that, due to the even rivalry between McKay and Matthews in SHIMMER, both wrestlers are worthy of the opportunity to challenge Madison Eagles for the SHIMMER Championship. Thus, the first SHIMMER Title Match not held on American soil will see two of the top young female stars from different parts of the wrestling world both attempt to take the Championship from one of the most dominant women in the industry today in a three-way bout!
The PWWA event will be held at 6:30pm on September 3rd, 2011 at the home of PWA Australia, Liverpool Masonic Centre, Liverpool, NSW. Over 15 female wrestlers will be competing in the largest women's wrestling event Australia has ever seen. Show DVDs will be available soon after the event for online purchasing.
For more information on PWWA, visit
www.pwaaustralia.com
www.facebook.com/PWWAaustralia