Post by SHIMMER office on Mar 5, 2010 5:53:09 GMT -6
SHIMMER Women Athletes is pleased to announce the addition of
"The Rate Tank" Kellie Skater
and
"Jumping" Jamilia Craft
to our April 2010 tapings! This brings the total number of confirmed talents for the April weekend to 18.
SHIMMER returns to the Berwyn Eagles Club (6309 26th Street) in Berwyn, IL, just outside Chicago, on Saturday & Sunday, April 10th & 11th. Bell time on Saturday, 4/10 is 2pm. Doors open at 1pm. Bell time on Sunday, 4/11 is 1pm. Doors open at Noon.
Bacchus Marsh, Australia's
"Rate Tank" Kellie Skater
made her arrival in SHIMMER during 2009 and immediately took the microphone and proclaimed to everyone who would listen that she is indestructible. Despite her relatively small frame in comparison to some of the more powerful athletes on the SHIMMER roster, Skater's warped frame of mind has earned her some very tough opponents thus far during her SHIMMER tenure, including LuFisto and Cheerleader Melissa. Come April 10th & 11th, The Rate Tank looks to add more wins to her SHIMMER record, amdist an ever-growing roster of talent from around the globe.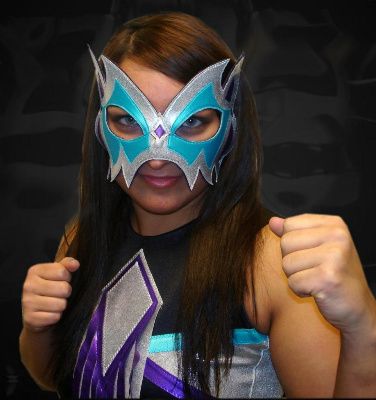 "Jumping" Jamilia Craft
is the youngest graduate of the SHIMMER Wrestling Academy. Under the instruction of SHIMMER trainer Daizee Haze, Jamilia has been training regularly alongside the men at the Ring of Honor facility in Bristol, PA to prepare herself for active competition. Craft put in a strong showing during a recent non-title bout against SHIMMER Champion MsChif at the debut event for Pro Wrestling RESPECT in Burlington, NJ. On April 10th & 11th, Jamilia's hard work and dedication pays off, as she officially becomes a part of the SHIMMER roster.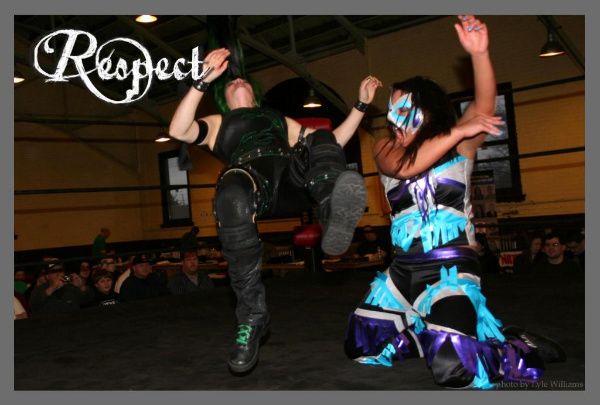 Kellie and Jamilia join the previously announced talents
Sarah Stock
,
Ayako Hamada
(4/11 only),
Madison Eagles
,
Jessie McKay
,
Ayumi Kurihara
,
Hiroyo Matsumoto
(4/11 only),
Misaki Ohata
,
Tomoka Nakagawa
,
MsChif
,
Cheerleader Melissa
,
Portia Perez
,
Nicole Matthews
,
Sara Del Rey
,
Allison Danger
,
Daizee Haze
, and
Mercedes Mercedes
as those confirmed thus far for the April tapings.
Front row seating to Saturday, April 10th is already
SOLD OUT
.
Front row seating to Sunday, April 11th is still available. Only a handful of front row seats to the April 11th taping remain.
General admission seating to both April 10th and 11th is also currently available.
To secure your tickets online right now by PayPal, visit the link below.
shimmerwomen.webs.com/apriltickets.html
If you would like to place a mail order for tickets (check or money order), E-mail
shimmernews@yahoo.com
for mail order payment instructions.
Mark your calendars! SHIMMER is back in Berwyn April 10th & 11th!
[ This announcement thread is locked for replies. Post your comments in the Official April 2010 Tapings News & Discussion Thread at shimmerwomen.proboards.com/index.cgi?board=shimmer&action=display&thread=3562 ]