Post by SHIMMER office on Feb 22, 2010 10:14:33 GMT -6
Management of both SHIMMER - WOMEN ATHLETES and the JERSEY ALL PRO WRESTLING WOMEN'S DIVISION are proud to announce the addition of four of the top young female professional wrestlers from Japan to our upcoming live events.
Freelance star
AYUMI KURIHARA
, as well as S-Ovation Co. Ltd. talents
HIROYO MATSUMOTO
,
MISAKI OHATA
, and
TOMOKA NAKAGAWA
will make their United States debuts on events promoted by both SHIMMER and JAPW during the month of April 2010.
These four joshi puroresu athletes will participate in SHIMMER's Vols. 29-32 tapings on Saturday, April 10th and Sunday, April 11th at the Berwyn Eagles Club, 6309 26th Street, in Berwyn, IL. Bell time on 4/10 is 2pm, and bell time on 4/11 is 1pm. Visit
www.SHIMMERwrestling.com
for tickets. General admission seating is still available for both days, and a handful of front row tickets still remain for the Sunday, 4/11 event.
They will then head to the east coast to be a part of JERSEY ALL PRO WRESTLING's card on Saturday, April 17th at The Golden Door Charter School, 180 9th Street, in Jersey City, NJ. Bell time is 7:30pm. Visit
www.JAPW.net
for further details on the event and ticket information during the coming weeks.
All four women have been a part of S-Ovation's IBUKI events during recent years, under the guidance of Mariko Yoshida. Additionally, they have also competed on events promoted by companies such as NEO, OZ Academy, JWP, and Sendai Girls' Pro-Wrestling.
AYUMI KURIHARA
- Height: 5'5" Weight: 126 lbs. Hometown: Mitaka-shi, Tokyo, Japan. Pro Debut: April 2005.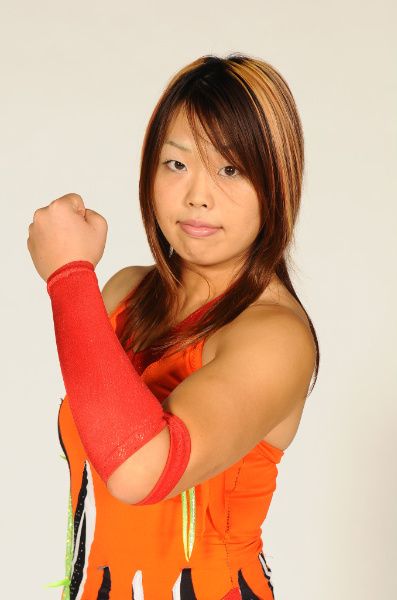 HIROYO MATSUMOTO
- Height: 5'5" Weight: 154 lbs. Hometown: Hiratsuka City, Kanagawa, Japan. Pro Debut: July 2006.
MISAKI OHATA
- Height: 5'1" Weight: 119 lbs. Hometown: Sendai City, Miyagi, Japan. Pro Debut: October 2006.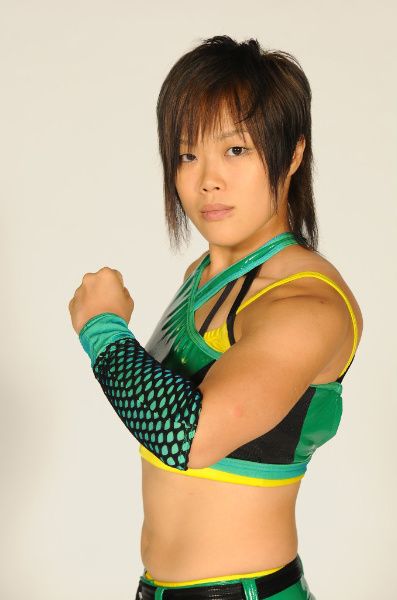 TOMOKA NAKAGAWA
- Height: 5'1" Weight: 128 lbs. Hometown: Asahikawa, Hokkaido, Japan. Pro Debut: January 2005.
Front row seating to Saturday, April 10th is already SOLD OUT.
Front row seating to Sunday, April 11th is still available. Only a handful of front row seats to the April 11th taping remain.
General admission seating to both April 10th and 11th is also currently available.
To secure your tickets online right now by PayPal, visit the link below.
shimmerwomen.webs.com/apriltickets.html
If you would like to place a mail order for tickets (check or money order), E-mail shimmernews@yahoo.com for mail order payment instructions.
Don't miss your opportunity to see four of the top rising stars from Japan compete alongside the top American women athletes during the month of April! SHIMMER on 4/10 & 4/11, and JAPW on 4/17. Mark your calendars!
[ This announcement thread is locked for replies. Post your comments in the Official April 2010 Tapings News & Discussion Thread at shimmerwomen.proboards.com/index.cgi?board=shimmer&action=display&thread=3562 ]