Post by SHIMMER office on Sept 14, 2008 21:37:14 GMT -6
Much like the SHIMMER Championship Tournament featured an international wildcard competitor making her SHIMMER debut as part of the tournament field, the SHIMMER Tag Team Championship Gauntlet will also have an international wildcard team entered into the mix.
Unlike Sarah Stock, who was kept a mystery until the day of the event, the international wildcard tag team gunning for the SHIMMER Tag Team Titles can now be revealed. Like Stock one year ago, this foreign duo has the opportunity to demonstrate in their SHIMMER debuts that they are championship material.
MADISON "The Punisher" EAGLES & JESSIE "The Body" McKAY
, collectively known as "The Pink Ladies," head all the way from Sydney, Australia to enter SHIMMER competition, and will debut on Sunday, October 19th in Berwyn, IL!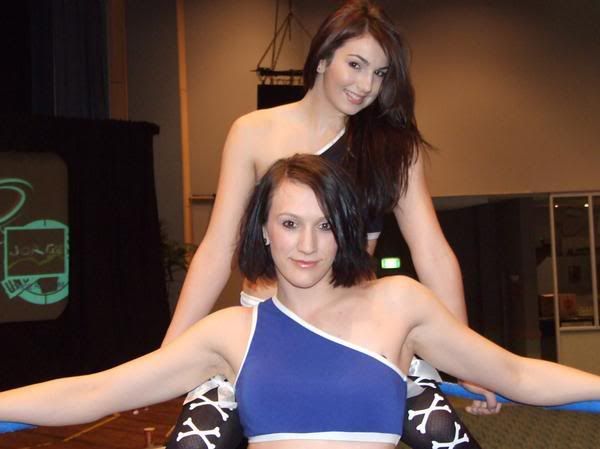 MADISON EAGLES
- Height: 6'1" Weight: 70 kgs. Hometown: Sydney, Australia. Pro Debut: November 2001. Known as the queen of Australian wrestling, Madison has established herself as one of the most dominant wrestlers in her home country. With almost seven years of pro experience under her belt, Madison has a reputation of being able to back up her tough as nails attitude. In addition to being a standout wrestler, she is also co-owner of PWA Australia, and the founder/owner of the only all women's wrestling company in Australia, the PWWA (Pro Wrestling Women's Alliance). A former four time IWA (Australia) Women's Champion, Madison has travelled to the United States previously to compete for the Ohio based Heartland Wrestling Association. Her signature maneuvers include a springboard moonsault called the Soaring Eagle, as well as a Death Valley Driver to the knee called Hell Bound.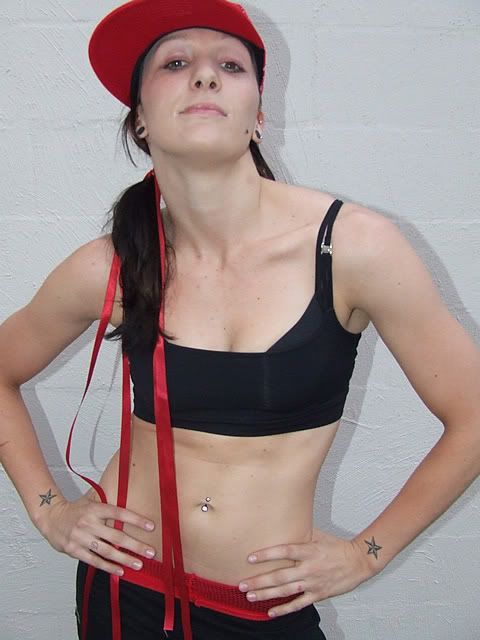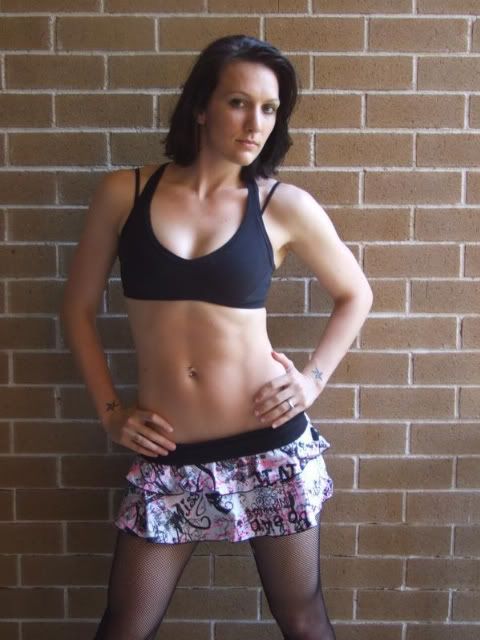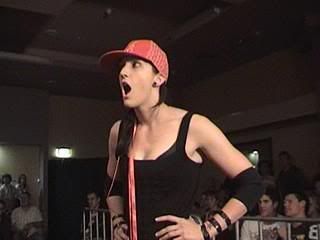 JESSIE McKAY
- Height: 5'10" Weight: 60 kgs. Hometown: Sydney, Australia. Pro Debut: June 2007. Prepared for professional wrestling at the PWA training school, Jessie is the current PWWA Champion. Though she has just over one year of pro experience thus far, McKay has already competed across Australia for multiple organizations in addition to PWA & PWWA, including RCW, AWP, PWA Canberra, and PWA Queensland. Jessie is known for utilizing a sitout Uranage called the Boyfriend Stealer, a standing octopus stretch, and the Yakuza kick in her repertoire.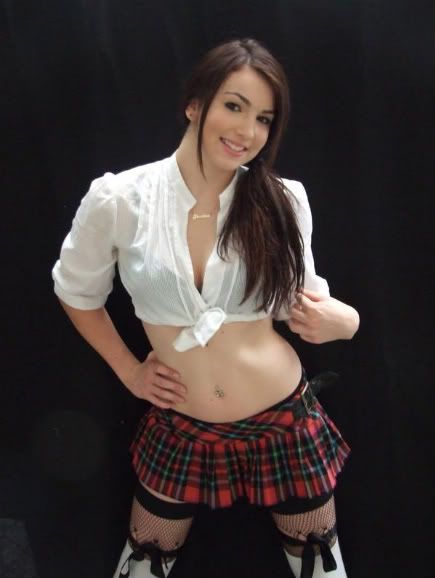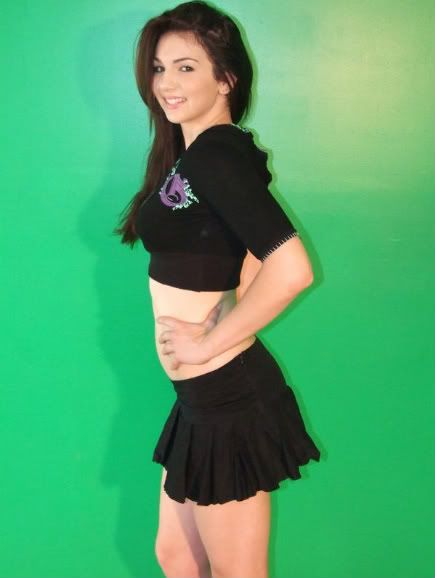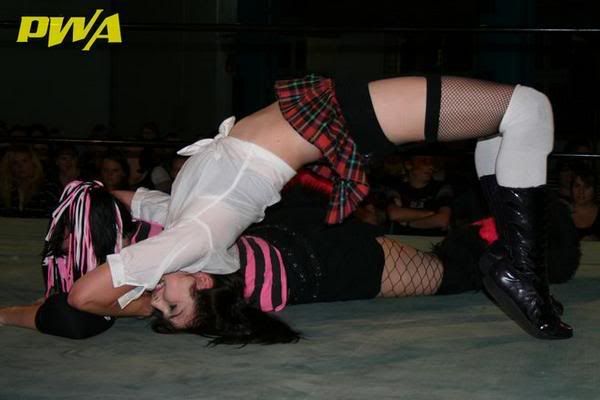 As a tag team combination, Eagles & McKay traditionally finish off their opponents with a wheelbarrow/Ace Crusher double team maneuver.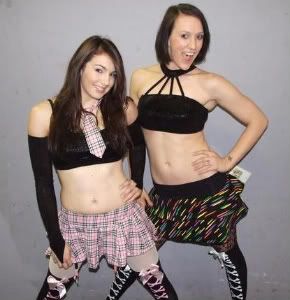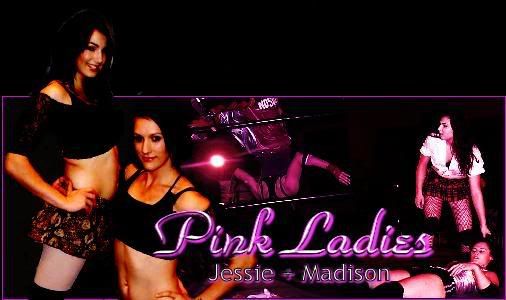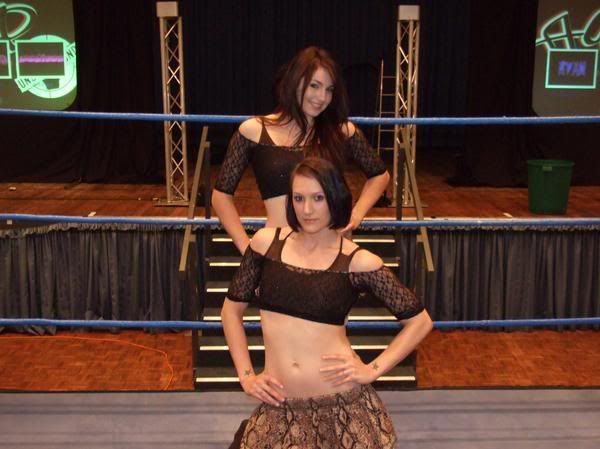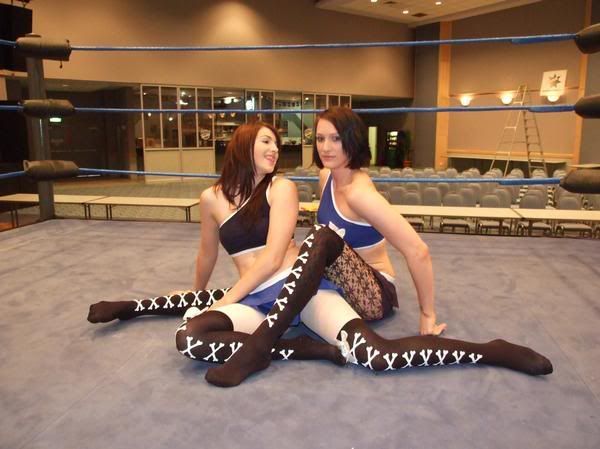 An international team unfamiliar to the vast majority of the SHIMMER roster, The Pink Ladies are truly a wildcard team thrown into the mix with the established SHIMMER tag teams. There is no telling how they will factor into the SHIMMER Tag Team Championship Gauntlet on October 19th.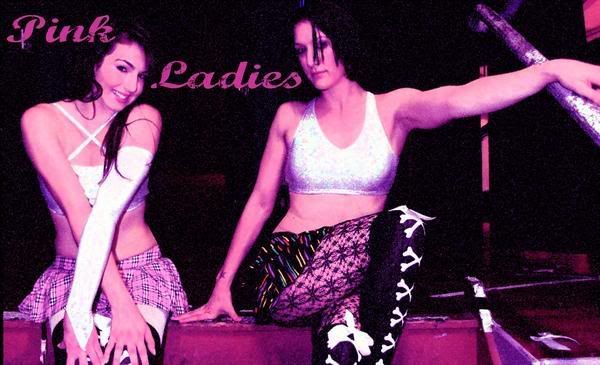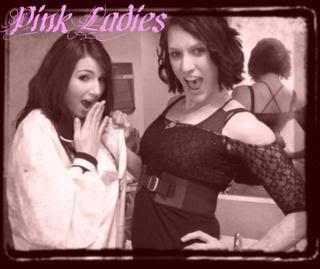 General admission tickets for the October 19th SHIMMER taping are still available. Visit the following link to secure your seats right now...
www.freewebs.com/shimmerwomen/tickets.html
For more on Madison Eagles, visit her MySpace page...
www.myspace.com/madison_eagles
For more on Jessie McKay, visit her MySpace page...
www.myspace.com/jessie_mckay
For more on their home promotion, the PWA....
www.pwaaustralia.com/
( This thread is locked for replies. Post your comments in the official Oct. 19th News & Discussion thread at
shimmerwomen.proboards50.com/index.cgi?board=shimmer&action=display&thread=2358
)